The Levin Brothers featuring Pete and Tony Levin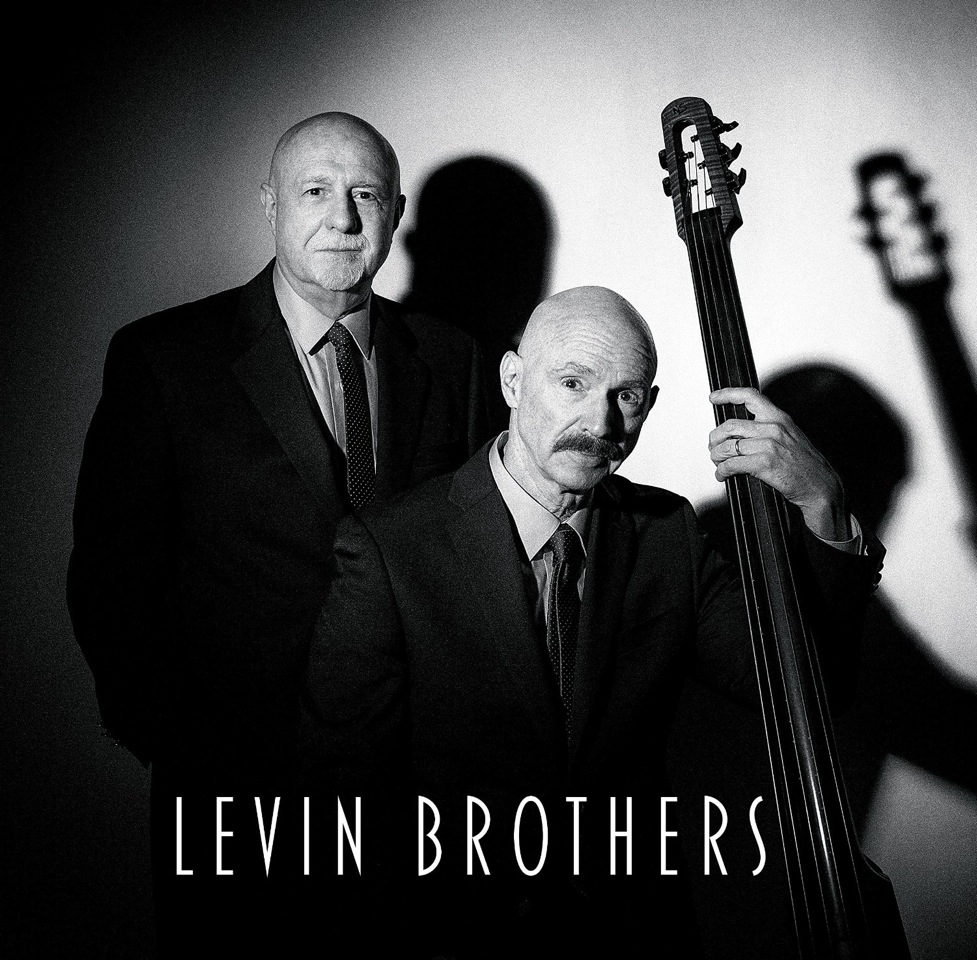 Show | 8pm // Doors | 7pm
THE LEVIN BROTHERS 
PETE LEVIN piano, organ 
TONY LEVIN upright bass, cello 
JEFF CIAMPA guitar
JEFF SIEGEL drums 
"We grew up in Brookline, Massachusetts, a suburb of Boston, where we were trained in Classical music from a young age. But we also loved the 1950's recordings by jazz bassist Oscar Pettiford and jazz French horn player Julius Watkins; and those have remained influential, even as we went on to other playing. The catchy melodies, deep grooves, and tight solos made that music memorable, and it's been percolating for years for us to do an album of our own in that style." 
"The two of us have crossed musical paths many times over the last decades, having toured together with Paul Simon, and played in each others groups and albums; but we've never done a Levin Brothers album 'til now, and it's pretty special for us." 
Since graduating from the Eastman School of music, Tony Levin has become the bass and Chapman Stick voice for Peter Gabriel and King Crimson. In addition, he has played on notable recordings for John Lennon, Pink Floyd, Lou Reed, Alice Cooper, Dire Straits, Carly Simon, Judy Collins, and many others. Tony has major jazz credentials, having worked with Buddy Rich, Steps Ahead, L'Image, Gary Burton, Chuck Mangione, and Herbie Mann. He currently records and tours with Peter Gabriel, King Crimson, Stick Men, and The Crimson ProjeKCt. 
As a French Horn major, Pete Levin earned a master's degree from the Juilliard School. In the early '70s he switched to keyboards, becoming a synthesizer specialist in the New York City recording studio scene. Over the years, he has graced hundreds of jazz and pop recordings and performances by the likes of Miles Davis, Gil Evans, Jimmy Giuffre, Dave Brubeck, David Sanborn, Joe Louis Walker, Don Elliott, Freddie Hubbard, Annie Lennox, Charles Mingus, Jaco Pastorius and Wayne Shorter. He currently records with his organ trio with Dave Stryker and Lenny White. 
Drummer/Composer Jeff Siegel is a veteran of the New York Jazz Scene and has worked with a virtual who's-who of jazz artists. A member of Sir Roland Hanna's Trio from 1994-99, Jeff has performed and recorded with jazz legends including Ron Carter, Kenny Burrell, Jack DeJohnette, Benny Golson, Frank Foster, Helen Merrill and Mose Allison.